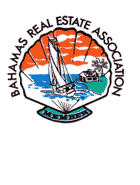 Bahamian real estate agents are building links worldwide and improving services to expose the market to a wider audience of international investors.
The Bahamas Real Estate Association (BREA), which was formed in 1959 and is responsible for licensing every real estate agent in The Bahamas, joined the International Consortium of Real Estate Associations (ICREA) in June and is also working closely with its sister organization, the Realtors Association of the Palm Beaches (RAPB), based in Florida to attract buyers from overseas and stay ahead of developments in the sector.
"We keep in touch with international organizations," explains BREA president Patty Birch. "We look at what trends are happening, what's going on with buyers and what legal issues are affecting the market."

In 2008, the BREA launched the Multiple Listings Service (MLS)–an online database of all listed properties in The Bahamas that allows prospective home-owners to search all properties on the market from anywhere in the world.
The MLS website is regularly updated by all BREA members in The Bahamas so that agents can easily access current information, such as who is bidding on a property, what the property's history is, and whether the seller's status has changed.
Buyers also benefit as they can browse all available properties in a single location online.
"[MLS] makes it easier to service buyers," says BREA president Patty Birch. "We can give our client a much broader perspective of the market, because we are all working together."
According to Birch, business in the sector is currently good, with a lot of interest from high-net-worth individuals who are looking to relocate to a more relaxed environment and willing to be flexible on cost.
"There is a lot of interest in the market now because people are more negotiable on prices," she explains. "People are coming for the lifestyle. They want to be relaxed, to see something beautiful every day and they do not want any stress."
"The Bahamas has a lifestyle unlike any other country in the region. We have a lot of choices here–you can go to Nassau and gamble or go to the clubs or you can go to the family islands. It offers a bit of everything."
cboal@dupuch.com