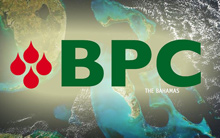 Bahamas Petroleum Company Plc (BPC) has confirmed speculation that Simon Potter is to become the company's next chief executive officer (CEO).
Potter, who has over 30 years experience in the oil and gas industry with companies such as Hardman Resources and Arrow Energy International, will take over as CEO next month, following the resignation of Dr Paul Crevello earlier this year.

BPC director Steve Weyel says: "The breadth and depth of Simon's commercial and technical experience and relationship management skills will be crucial in providing the board and shareholders with the necessary assurance that the company is focused on those activities that will truly leverage value."
The new CEO appointment is the latest in a series of changes to senior management at BPC. The company's chairman and founder Alan Burns is set to resign from his position as chairman and a director, due to ill health, while fellow director Michael Profitt will also be stepping down. In the wake of these changes, BPC is actively looking for new members to its board.
BPC formed in 2005 and is confident that The Bahamas has untapped resources in oil and gas. Studies indicate that local fields could yield between 500 million to one billion barrels of oil.
cboal@dupuch.com