Minister of Public Works Desmond Banniste, along with director of works Melanie Roach, toured the GoldWynn Condo-Hotel & Residences construction site, opposite the Cecil Wallace Whitfield Centre November 15, 2018.
Construction manager Alexander Reed facilitated the tour.

Groundbreaking for the $120 million beachfront development took place in May this year.
The mixed use luxury complex is the vision of Paul Wynn of The Wynn Group of Companies.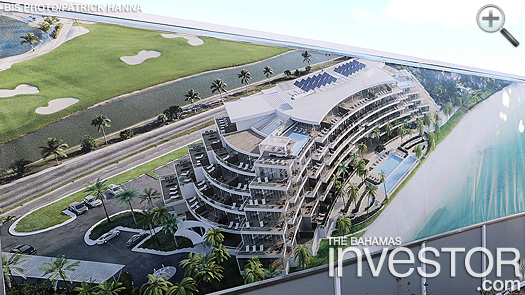 Pictured: A sign-board shows an artist's impression of the finished mixed-use complex. (BIS Photos/Patrick Hanna)