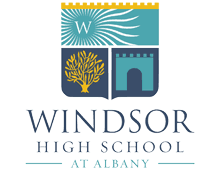 ALBANY, Bahamas, March 2017 /PRNewswire/ — Windsor High School at Albany, an academic and athletic upper secondary school in The Bahamas, announced it will open this fall along with the Albany Sports Academy featuring an elite tennis program led by renowned industry veteran Lleyton Hewitt.
The Albany Sports Academy has partnered with the Australian former world no. 1 professional tennis player to run the tennis program, which will provide student-athletes with extensive training, conditioning and instruction from an expert team of coaches and staff, including Director of Tennis Grant Doyle.

"This new chapter of my career at the Albany Sports Academy allows me the opportunity to train, lead and grow rising stars from around the world in the game I love," said Hewitt, who has earned more than 33 titles in his nearly 20-year professional career. "Through our rigorous training and conditioning program, we will prepare Albany Sports Academy student-athletes both physically and mentally for the game's highest level."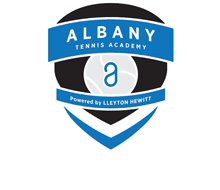 Doyle, a former junior no. 1. and current coach who has helped junior players gain full scholarships to top universities including Stanford, University of Southern California and University of North Carolina at Chapel Hill, will lead the day-to-day training on Windsor High School's world-class racquet center which features the Playsight Smart Court technology.
"Our disciplined program at Albany Sports Academy will be centered around developing the entire player – both physically and mentally," said Doyle, who as a junior won the Australian Open, the Italian Open and the French Open doubles. "With talented youth from around the world, the level of competition we will create through this program will be unmatched."
"We have established numerous businesses here in The Bahamas – all centered on making Albany a community where people can thrive. A place where people can live, work and play," said Christopher Anand, managing partner of Albany. "Bringing the best in education along with the sports academy to the community is furthering that mission."
In addition to the tennis program, Albany Sports Academy has enlisted Mitchell Spearman, recognized as one of the top golf instructors in the industry, to lead the Golf program along with British PGA professional Jon Hearn as Director of Golf. Student-athletes will practice on Albany's 18-hole championship golf course, home to the PGA TOUR's Hero World Challenge hosted by Tiger Woods, and utilize the world-class practice facilities. The Academy will also feature a soccer program which will be lead in partnership with professional team Tottenham Hotspur Football Club.
About Windsor High School at Albany and the Albany Sports Academy
Located on the island of New Providence in The Bahamas, Windsor High School at Albany provides a rare academic and athletic upper secondary school experience, featuring the Albany Sports Academy with elite golf, tennis and soccer programs. Set on 25 acres on the northeast border of the luxury resort community of Albany, Windsor High School is a registered Cambridge International school, joining over 10,000 schools worldwide who utilize the education programs, qualifications and collegiate-style curriculum of the Cambridge platform. The day and boarding school's campus features advanced classrooms and technology, a creative arts center, residence halls and cutting-edge sporting facilities. www.windsorhighschoolatalbany.com.
About Albany, Bahamas
Albany, located in The Bahamas, is a luxury resort community jointly owned by Tavistock Group, Tiger Woods and Ernie Els. Opened in 2010, Albany is set within 600 oceanfront acres on the southwestern end of New Providence and conveniently located within a seven-minute drive from Nassau's international airport and two private airfields. Albany features an array of residential offerings and amenities for all ages, including a luxury boutique hotel comprised of private residences, a 71-slip mega-yacht marina, an Ernie Els-designed golf course with extensive practice facilities, a fitness complex featuring a core strength and weight studio, yoga and Pilates studio, CrossFit course, boxing studio, cardio and spin studio, lap pool, luxury spa, adult pool, family pool and family water park, kids' clubhouse and casual and fine dining restaurants. www.albanybahamas.com.