A new baseball stadium will be completed in Nassau next year.
The stadium will be named after Bahamian baseball great, Kenneth Andre Ian Rodgers–the first Bahamian to play US Major League Baseball.
Rodgers played primarily shortstop for the Giants, Chicago Cubs, and Pittsburgh Pirates.

Groundbreaking for the stadium's construction took place November 7 and was attended government officials, including the Prime Minister Perry Christie, Deputy Prime Minister and Minister of Works Philip Davis and Minister of Youth, Sports and Culture Dr Daniel Johnson.
The stadium will be designed by architect Michael Foster.
A state-of-the-art facility, the stadium is part of the nation's current strategy to fully develop its sports tourism product.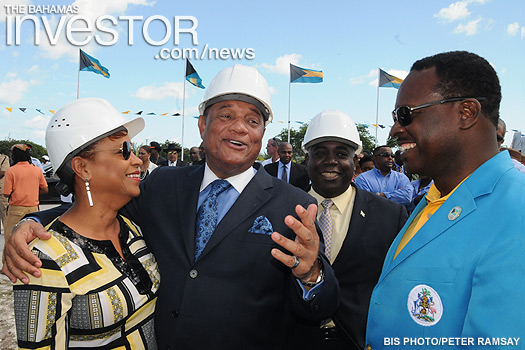 Pictured: (from left) Gina Rodgers-Sealy, daughter of baseball great, Andre Rodgers; Prime Minister Perry Christie, Deputy Prime Minister and Minister of Works Philip Davis; and Minister of Youth, Sports and Culture Dr Daniel Johnson. (BIS Photo/Peter L Ramsay)