Source:
Date:
Updated:
Author:
Businessweek
Tuesday, February 11, 2014
Tuesday, February 11, 2014
Vinicy Chan and Amy Thomson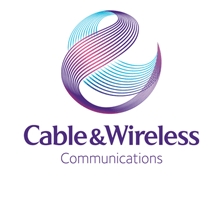 February 10 (Businessweek) — Cable & Wireless Communications Plc (CWC) Chief Financial Officer Tim Pennington is stepping down from the fixed and mobile broadband services provider.

The company said in an statement that it had started the search for a replacement to the 53-year-old executive. His departure was earlier reported by Bloomberg News. Cable & Wireless publishes its third-quarter results tomorrow [February 11].


Pennington decided to leave before the company's move to Miami from London, and has taken a new position in London, a person familiar with the situation said. Cable & Wireless was formed in 2010 in a company split that created Cable & Wireless Communications and Cable & Wireless Worldwide. The latter was acquired by Vodafone Group Plc (VOD) in 2012.

Pennington oversaw the reorganization, cutting expenses and brokering sales of businesses in the Maldives, Channel Islands, Isle of Man and Macau to focus on the Latin American and Caribbean markets.

Cable & Wireless also lost Chief Executive Officer Tony Rice because of the Miami move last year. Rice was replaced by British Gas Managing Director Phil Bentley on Jan. 1, who is based in the new office. The company said it signed an agreement to lease office space in Miami in July.

Pennington joined Cable & Wireless as CFO before the split in 2008. Before that, he was CFO of the telecommunications unit of Li Ka-Shing's Hutchison Whampoa Ltd. and finance director of Hutchison's U.K. mobile operator Three.
This is an excerpt from Businessweek as it appeared on February 11, 2014. For updates or to read the current version of this post in its entirety, please click here.

Continue reading this post >