Source:
Date:
Updated:
Author:
London South East
Thursday, April 24, 2014
Thursday, April 24, 2014
Tom McIvor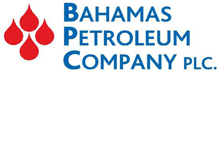 [Note: Any reference to stocks and its underlying recommendation does not reflect the opinion of The Bahamas Investor or any of its contributors.]
LONDON (Alliance News) – Bahamas Petroleum Co PLC Thursday announced changes to its board as developments in oil drilling legislation in the country and increased activity in ongoing farm-out discussions help the company.
Bahamas Petroleum Co shares have more than doubled early Thursday on the news, quoted at 3.00 pence per share, up 1.51p, putting it atop the AIM ALL-Share risers.
The oil and gas exploration company said it has appointed former BP PLC director Bill Schrader as its non-executive chairman and Bahamas Senator James Smith as its non-executive deputy chairman.

The company said its current non-executive director, Steven Weyel, will retire from its board due to growing demands of his existing and new executive roles.
Bahamas Petroleum said the board changes come at a time when the company is seeing increasing activity in its data room as part of ongoing farm-out discussions for its exploration sites, as well as positive developments in oil drilling legislation.
This is an excerpt from London South East as it appeared on April 24, 2014. For updates or to read the current version of this post in its entirety, please click here.

Continue reading this post >