Grand Bahama's struggling economy is to receive a shot in the arm later this year, as it plays host to the Fort Lauderdale International Film Festival (FLIFF) in October.
FLIFF On-location: Grand Bahama Island takes place October 27-30, and tourism officials are hoping the event will encourage investors in the film industry to use the island as a location for future projects.

"It is an excellent opportunity for Grand Bahama to further its film industry," said Ministry of Tourism and Aviation representative Betty Bethel. "The economic impact of hosting an event like FLIFF can be as big as $43 million. The producers that will be here for this film festival will also be looking at our destination as a potential movie venue.
"The economic impact goes from extras on set and tour operators to bus drivers, hotels, restaurants. It is just endless."
The bulk of the festival activities will take place at Pelican Bay Hotel. There will be workshops and screenings of Bahamian films. Young Bahamian filmmakers will also be given a chance to show their work.
FLIFF On-location is an offshoot of the main FLIFF event, which is in its 26th year.
"The locale [in Grand Bahama] is a dream; anybody would want to come here," said FLIFF chief executive officer Gregory Von Hausch.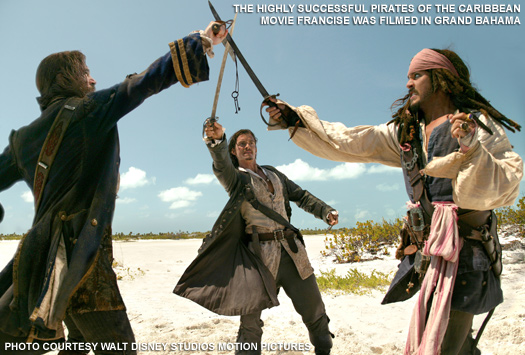 cboal@dupuch.com