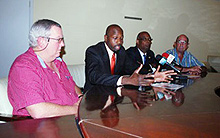 The Bahamas Chamber of Commerce and Employers Confederation (BCCEC) has announced the introduction of a new service for members and businesses: The BCCEC Human Resource & Labour Help Desk.
(Members of the BCCEC from left to right are: Brian Nutt, Ian Ferguson, Winston Rolle and Peter Goudie)
By calling the BCCEC Help Desk at 242 322-2145 or 242 322-3320, members can request the assistance of a human resource consultant at reduced rates.
Businesses can ask advice on sourcing and recruitment, compensation and benefits, training and development, employee services and policies and procedures. Each company will receive a written assessment with recommendations to improve any deficiencies that would help strengthen their company and their employee relations.
Additionally, companies can call the Help Desk for assistance with industrial relations issues, including mediation services, labour conciliation meetings and industrial tribunal hearings.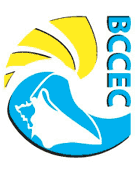 The BCCEC has partnered with other chamber members with expertise in human resource consulting, and labour consultants and labour lawyers available to assist members of BCCEC and other businesses.