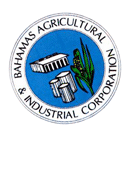 MIAMI, Fla. – The Bahamas Agricultural and Industrial Corporation (BAIC) has been seeking out opportunities for Bahamians in food processing and horticulture through important contacts in Florida.
Executive chairman Edison Key described as "very fruitful" a four-day fact-finding mission he and BAIC heads of department undertook to South Florida last month.

They visited the Miami office of the Inter-American Institute for Cooperation in Agriculture (IICA), attended the 15th Americas Food and Beverage Show and Conference, were received at the University of Florida's Tropical Research and Education Centre, and toured two nurseries.
They also paid a courtesy call on City of Miami Commissioner Michelle Spence-Jones. The meeting was organized by Consul General Rhoda Jackson to discuss a project to promote a Bahamian cultural venue in the downtown river area.
"Everywhere we went, we got offers to assist Bahamians," said Key. "We encourage Bahamians to take advantage of these opportunities to build the local industry and empower our people."
BAIC board secretary Vernita Rhodenwalt, general manager Benjamin Rahming, assistant general managers Arnold Dorsett (agriculture) and Judith Thompson (lands), and senior food processor, Tonjia Burrows, head of the Food Processing Department, accompanied Key.