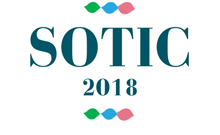 October was a big month for conferences in The Bahamas. The State of Tourism Industry Conference (SOTIC) 2018 brought hundreds of regional tourism professionals to Atlantis Paradise Island during the first week of the month.
Prime Minister Hubert Minnis delivered the keynote address, saying: "Travel and tourism continue to evolve at a pace that requires us to constantly innovate in order to maintain market share and to meet the expectations of our visitors. We must keep pace with such innovation. But we must also be the drivers of global innovation."
Meanwhile, Minister of Financial Services, Trade and Industry and Immigration Brent Symonette and Attorney General Carl Bethel took part in the Association of International Bank & Trust Companies in The Bahamas' (AIBT) Financial Services Boot Camp held on the sidelines of the Nassau Conference at the Baha Mar Convention Centre.
On the international stage, Deputy Prime Minister and Minister of Finance Peter Turnquest attended the 2018 Annual Meetings of the International Monetary Fund (IMF) and the World Bank Group in Bali, Indonesia.
As part of the visit, he attended the Caribbean Caucus Round Table Discussion.
Discussions centred around climate change, building infrastructural resilience and de-risking.
Closing out the month, the Caribbean Association of Banks kicked off its 45th conference and AGM in The Bahamas this week, bringing together bankers from all over the region to discuss industry issues such as Fintech, financial inclusion, regulatory opportunities and trade disruptors.
In other news during month, American Airlines announced it would expand its service from Chicago to Nassau and The Pointe development celebrated another milestone on its journey to completion with a "topping off" ceremony for One Particular Harbour and the official unveiling of Seven, The Pointe's entertainment venue.
For these stories and more visit
thebahamasinvestor.com
or click on the links below.
Subscribe to the RSS service
to
feed
posts directly to your RSS reader or mail application. Also, now
find
us on
facebook
or
follow
us on
twitter
.
The Bahamas Investor - October News & Press