Advertisement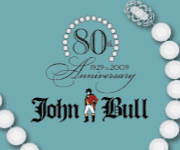 Receive your personal copy!
The Bahamas Investor - About Us
About The Publisher
Etienne Dupuch Jr Publications Ltd
Etienne Dupuch Jr Publications Ltd is the leading publisher of business and tourism information in The Bahamas. For more than four decades the company has created a wide range of high-quality, informative and respected publications, reliably delivered to their targeted audiences.Books, magazines, maps and travel guides produced by Dupuch reach a majority of vacation and business travellers visiting The Bahamas.
Business Publications
The Bahamas Investor
The Bahamas Investor was introduced as an international supplement to the Bahamas Handbook in 2006 to serve the needs of investors and wealth management professionals conducting business in the evolving offshore financial marketplace. The magazine and web site focuses on wealth management strategies, opportunities for direct investment and the lifestyle advantages of doing business in The Bahamas -- a practical resource designed for financial planners and other advisors to share with their own clients. The publisher of the Bahamas Handbook has its roots in The Bahamas' history books.
Bahamas Handbook
A heavyweight annual publication that covers everything from history and culture to business and real estate in The Bahamas, The Handbook is the definitive source on the islands for locals, visitors and investors alike. The blue pages alone, an encyclopaedic listing of information on everything from agricultural policies to environmental protection to tax benefits, make it a worthy read. The features are engaging and the photography is excellent.