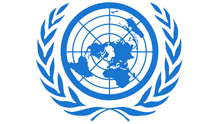 Minister of Foreign Affairs Darren Henfield is in New York City for the 74th United Nations General Assembly (UNGA), the Cabinet Office has announced.
Minister Henfield heads The Bahamas delegation, which includes Renward Wells, Minister of Transport and Local Government; Ricky Mackey, MP; Sharon Brennen-Haylock, director-general, Ministry of Foreign Affairs; and Kenneth Wallace-Whitfield, foreign service officer, Ministry of Foreign Affairs.
Minister Henfield will also attend various meetings on the margins of the General Assembly, including the US-CARICOM Ministerial with US Secretary of State Mike Pompeo, when the Minister will provide an update on The Bahamas' Hurricane Dorian response.