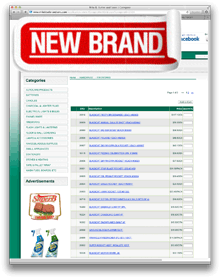 One of The Bahamas' leading wholesale and retail distributors is celebrating 50 years of operation this year and is planning an entire overhaul, including the renovation of the flagship outlet, offices and warehouses, and a rebranding, to take it into the next half century.
Milo B Butler & Sons Co Ltd, which was founded by the first Bahamian Governor General, Sir Milo Butler, is investing "a significant amount" in giving the company a new look, according to managing director and grandson of Sir Milo, Franklyn Butler II.
Construction, which began this month, will include renovation of the company's offices, warehouse space and retail store, Butler's Bargain Mart. The company hopes to complete the work by early 2015 and will also introduce a new logo designed by US firm How Creative.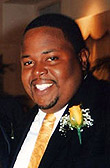 "It is a refresh of the entire brand," says Butler (right). "We want to give our inner city communities a better shopping experience and we think they will respond to it."
The managing director says the company has undergone some corporate restructuring to support the rebranding, including welcoming new, independent members to the board of directors.
"We are continuing to transition from my father's generation. That has had its challenges. We are looking at corporate governance in a different way."
He notes, however, that the business will continue to focus on its core values of community, family and tradition, saying: "We are on a mission to preserve the legacy of Sir Milo."
"The story of Sir Milo is a huge responsibility that we take very seriously to ensure people know us as a business, and also know the story of what he did for this country. We see the story of Sir Milo has being the ultimate story of empowerment, of giving people an opportunity to have a say and influence society."
"We have very clear family values. We continue to support each other and work together. We are a family business and we have no plans to change that."