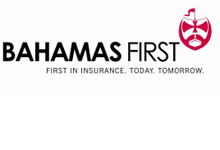 OLDWICK, N.J.–(BUSINESS WIRE) — A.M. Best Co. has affirmed the financial strength rating of A- (Excellent) and the issuer credit ratings of "a-" of Bahamas First General Insurance Company Limited (BFG) (Nassau, Bahamas) and Cayman First Insurance Company Limited (CFIC) (Cayman Islands). The outlook for the ratings of BFG is stable, while the outlook for the ratings of CFIC has been revised to stable from negative. Both companies are subsidiaries of Bahamas First Holdings Limited (BFH) (Nassau, Bahamas).

As the primary holding and major source of earnings for BFH, the ratings of BFG reflect its continued excellent capitalization, historically favorable operating performance and leading market share in the Bahamian market. These factors are supported by BFG's conservative catastrophe program, local market expertise and solid risk management programs. These positive rating factors are offset by BFG's dependence on reinsurance, geographic concentration and catastrophe exposure, particularly to hurricanes in the Caribbean. Additionally, there is increased competition within the Bahamian insurance market and lingering economic and fiscal concerns about the Bahamas' overall economic outlook.
The ratings of CFIC recognize its capitalization and positive non-health operating results along with its expertise in the Cayman market. CFIC's revised outlook acknowledges the improved operating results from its accident and health lines of business. Additionally, the revised outlook reflects CFIC's winding down of litigation from prior ownership, which had a significant negative impact on the company's earnings and capital position.
While the outlook for BFG's ratings is stable, positive rating actions could occur if the company exhibits sustainable long-term improvements in operating performance coupled with improvements in the Bahamas' macroeconomic environment. Negative rating triggers could include protracted adverse operating results that are exacerbated by a large catastrophic event or a significant decline in risk-based capitalization.
Negative rating triggers for CFIC would include deterioration in its operating results, in particular from its accident and health business, or a decline in equity resulting in increased leverage metrics. Positive rating triggers would include continued improved profitability and organic surplus appreciation.
The methodology used in determining these ratings is Best's Credit Rating Methodology, which provides a comprehensive explanation of A.M. Best's rating process and contains the different rating criteria employed in the rating process. Key criteria utilized include: "Risk Management and the Rating Process for Insurance Companies"; "Understanding Universal BCAR"; "Catastrophe Analysis in A.M. Best Ratings"; "Rating Members of Insurance Groups"; "Insurance Holding Company and Debt Ratings"; and "Evaluating Country Risk." Best's Credit Rating Methodology can be found at www.ambest.com/ratings/methodology.
Founded in 1899, A.M. Best Company is the world's oldest and most authoritative insurance rating and information source. For more information, visit www.ambest.com.
Copyright © 2012 by A.M. Best Company, Inc. ALL RIGHTS RESERVED.
Contacts
A.M. Best Co.
Scott Mangan, 908-439-2200, ext. 5593
Financial Analyst
scott.mangan@ambest.com
or
Rachelle Morrow, 908-439-2200, ext. 5378
Senior Manager, Public Relations
rachelle.morrow@ambest.com
or
Peter Dickey, 908-439-2200, ext. 5053
Assistant Vice President
peter.dickey@ambest.com
or
Jim Peavy, 908-439-2200, ext. 5644
Assistant Vice President, Public Relations
james.peavy@ambest.com